Update concerning COVID-19
As of March 25, the Governor of the State of Vermont has issued a "Stay Home, Stay Safe" executive order. This means that certain business operations will be suspended until at least April 15th. Radiantec will remain open for business, but we cannot allow customer visits during this time. Our shipping department will remain open and we will continue to process & ship orders on a daily basis. Our office staff will be working remotely.
If you need to place and order, have questions about a quote, or have questions regarding an existing Radiantec system, please email info@radiantec.com or call 1-800-451-7593. If we are unable to answer your call, please leave a message with your name, phone #, quote # and a brief description of the nature of your call and someone will respond as quickly as possible.
We will do our best to continue providing superior customer service and support during these difficult times and thank you very much for your support, patience and understanding. We look forward to working with you.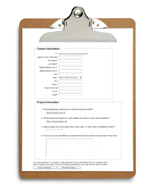 Please fill out the short quote form below to receive a consultation and price quote.
This form is less detailed than our Full Quote Form and will result in a slightly rougher estimate. If you have time we encourage you to fill out our Full Quote Form for a more accurate estimate.
WE NEVER SHARE OR SELL ANY OF YOUR INFORMATION!
If you have a floorplan available, there is a space to attach it at the end.
"I have contacted several radiant heat companies and you folks are the only ones that would take the time to discuss my project with me. I chose to purchase your system and love it. Thank you for your design help."
-Kathleen, MN
After a successful submission, you will be redirected to our thank you page.
If it jumps back to the top of this page instead, we did not receive your request!
Please go back and check for the highlighted errors.
They will be red like this.
Thank you!