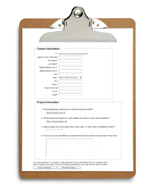 Please fill out the quick quote form below to receive a consultation and price quote.
This form is less detailed than our Full Quote Form and will result in a slightly rougher estimate. If you have time we encourage you to fill out our Full Quote Form for a more accurate estimate.
WE NEVER SHARE OR SELL ANY OF YOUR INFORMATION!
If you have a floorplan available, there is a space to attach it at the end.
"I have contacted several radiant heat companies and you folks are the only ones that would take the time to discuss my project with me. I chose to purchase your system and love it. Thank you for your design help."
-Kathleen, MN