Do It Yourself – DIY – with Radiantec Installation Packages
RADIANTEC INSTALLATION PACKAGES allow the
"REASONABLY COMPETENT DO IT YOURSELFER [DIY]"
to have the benefits of RADIANT HEAT at a REASONABLE COST.

This is something that you can DO YOURSELF (DIY), with YOUR OWN TOOLS and WITH YOUR OWN LABOR. You may find that the installation of radiant heat is one of the best home improvement projects that you have ever done.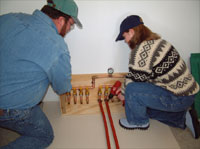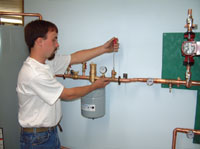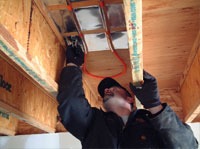 THIS IS WHAT RADIANT WILL ADD TO YOUR HOME.
A new level of comfort and efficiency. Comfort is always nice and energy efficiency is becoming more important every day.
Greatly improved health. Yes, radiant heat can make your family more healthy. Conventional systems blow dirt, dust, germs, viruses, allergens and pet dander around the home all winter long. It is easy to understand why people tend to be sicker during the winter. The design of your heating system is a very big factor.
A positive contribution to the environment. You can do something directly, with your own hands to make the world a better place for the next generation.
A valuable energy system for a fraction of the cost that others have to pay. Buy directly from the manufacturer, without all of the middlemen. You will be in control of the project from start to finish.
The latest in energy efficient technology.
Added resale value to your home.
Possible energy efficiency tax credit. Click here for tax credit information.
Increased pride in your home and in yourself.
TOO MANY PEOPLE HAVE HEARD THAT RADIANT HEAT IS A
LUXURY ITEM THAT IS NOT AFFORDABLE FOR MOST PEOPLE.
WELL, THAT DOESN'T HAVE TO BE TRUE.
You can use your own tools, and your own labor and simple installation packages from Radiantec and get a valuable addition to your home for about half the cost.
Click here to look at the installation packages and see how people like you are improving their homes. See how they can help you get the job done faster and more economically.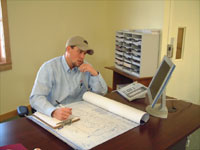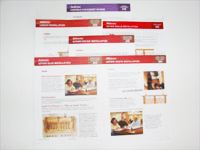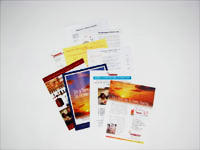 HERE IS HOW TO GET STARTED!
THERE ARE MANY THINGS THAT YOU CAN DO WITH RADIANT!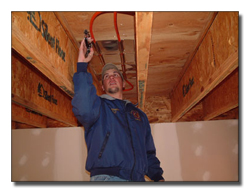 heat floors from below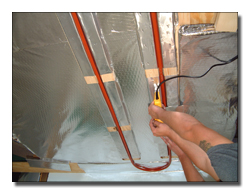 heat your ceilings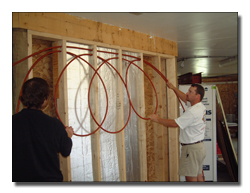 heat your walls
Some people just heat a small area like a bathroom or small addition.
Other people heat the whole house. It is your choice.
USE SOLAR ENERGY, EITHER NOW OR IN THE FUTURE.
If you have a place for a few solar collectors, you can enjoy tax credits and lower energy bills.
Feel free to browse the rest of our site for more information. See the many choices that are available to you.
Radiantec technicians are always available for assistance.