HEAT EXCHANGER TUBING AND PRICING
RADIANT HEATING IS ALL THAT WE DO,

AND WE DO IT WELL.
DO NOT HESITATE TO GO TO OUR DESIGN AND CONSTRUCTION MANUAL
FOR A WEALTH OF INFORMATION ABOUT HEAT EXCHANGER TUBINGS
AN IMPORTANT DECISION
The decision about which tubing to use for heat transfer between your heated water and your floor is one of the most important decisions you will make in your project.
The important factors are:
DURABILITY – These tubes should last the life of the project. They will probably be placed within the floor and it might be very difficult to replace them in the future.
HEAT TRANSFER PROPERTIES – The purpose of these tubes will be to transfer heat from the water to the floor. As such, larger tubings with a slightly thinner wall will put out more heat.
WORKABILITY – If the tubing will be installed within a crawl space or other difficult area, a tubing with reasonable flexibility must be selected. A smaller tubing with a somewhat thicker wall will be easier to work with.
Engineered Heat Exchanger Tubing (SmartWall)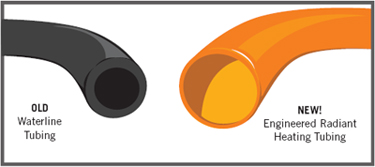 Many of the products that are used in radiant heating applications were originally designed only for the purpose of carrying water from one place to another (waterline). However, waterline may not be an ideal material for use as a radiant heat exchanger.
THERE ARE MANY ADVANTAGES to an engineered heat exchanger tubing that is designed specifically to make radiant heat. Move your mouse cursor over any advantage below to read more information about that topic.
How much more heat will an engineered tubing provide you?
The amount of increased heat transfer is variable according to temperature and will be in the range of 18-28%.
Radiantec's energy efficient tubing was developed with grant support from the United States Department of Energy. Considerable effort went into the design of a radiant heat exchanger tubing that had optimal characteristics of service life, energy efficient heat transfer and minimal electrical requirements for pumping. Flow through the tubing was optimized to be "slightly turbulent". Laminar flow (which is very smooth) and fully turbulent flow (which requires excessive pump work) are both to be avoided.

AFFORDABILITY
Please bear in mind that pricing and affordability are very different subjects. Cheaper products are not always more affordable. Click here to find out more about the affordability of radiant heating and several ways to keep your overall costs low.

INDIVIDUAL COMPONENT PRICES
Click here to check the price of individual components and installation packages.

INSTALLATION PACKAGES
Click here to find out about the value of pre-tested, pre-assembled "installation packages."
BALLPARK ESTIMATES
Use this section for planning purposes and preliminary cost estimates.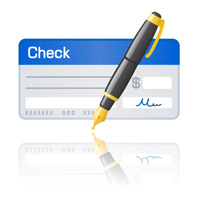 SAMPLE PROJECTS COSTS
Use this section for planning purposes and preliminary cost estimates.
Get an exact quote for your particular project. This section will show you how to give our technical staff the information that they need to give you a detailed proposal for your particular project. You can fill out a form, or you can speak directly to a staff member. (1-800-451-7593)