Radiantec is a DIFFERENT kind of Radiant Heating Company.
Radiantec has 37 years of Experience in the Radiant Heating Field
This level of experience speaks to Reputation,
Quality Products, Customer Service, Fair Prices,
and the Likelihood of Customer Satisfaction.
Quotes, Design Assistance, Instruction Manuals, Brochures, are all FREE!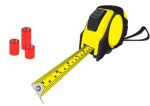 Simple, Easy to Install
Radiant Heating Packages
for the Contractor
or the Do It Yourselfer.
Radiantec Has been a Leader in Radiant Heating for over 30 Years. Put Our Knowledge & Experience to Work for You
The Radiantec Difference: Price Quotes, Plans, Diagrams, Brochures, Advice, Installation Manuals… Are All Free!